The Emergence of Digitization in Education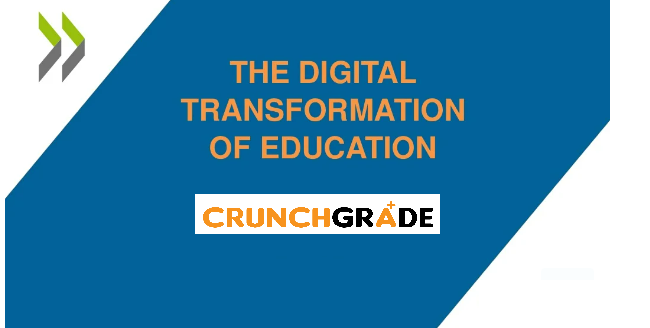 The digitization of education has changed the world of academics forever. In the past, students had to rely on textbooks and teachers' lectures to learn. Today, there is a wealth of information available online, and students can use digital tools to engage with course material in new and exciting ways.
Here, we will discuss some of the ways digitization of education has transcended how we learn and teach:
The World of Information at Your Fingertips
With the internet, students have easier access to a wealth of information. They can find primary sources for their research papers and learn about any topic they're interested in. Students interested in Geography can explore Google Earth, and those studying Biology can take virtual field trips with the help of sites like Cellslider.
The rise of online learning has made it possible for students to take courses from anywhere in the world. Platforms like Coursera and Udemy offer a wide range of courses, and many colleges and universities now offer their own online programs. Students can study at their own pace and choose from a wide range of courses, making education more accessible than ever before.
Online resources, such as CrunchGrade, offer instant and comprehensive academic support services to students according to their unique needs.
Also, Read – Have You Heard Of Brain-Based Learning?
Digital Tools for Engagement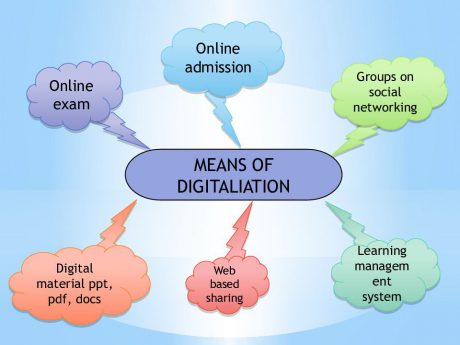 A variety of digital tools are now available to help students engage with course material. Online forums and chatrooms allow students to discuss assignments and get feedback from their peers.
To offer a more engaging learning experience, some educators are using virtual reality (VR). With VR, students can take virtual field trips or visit historical sites. For example, the company zSpace offers a VR system that lets students dissect animals and humans without having to use cadavers.
Social media can also be used to post announcements and reminders about upcoming deadlines. Many educational websites offer interactive games and quizzes that can help students learn in a fun and engaging way.
Also, Read – How To Make Lessons Fun And Engaging When You Are Teaching Online?
Better Connectedness between Students and Teachers
The digitization of education has also improved communication between students and teachers. Online tools such as email and chat make it easier for students to ask questions and get feedback from their instructors.
Many schools now use learning management systems (LMS) to post syllabi, assignments, and other course materials online. This gives students 24/7 access to their coursework and makes it easy to stay organized and on track.
Also, Read – Learning Reading And Writing The Right Way!
Online Assessments that are Fun and Stress-Free
Another benefit of digitization in education is the development of online assessments. These tools allow students to take quizzes and exams from the comfort of their own homes. They can also get immediate feedback on their performance, which can help them identify areas where they need to improve.
Online assessment tools allow teachers to get detailed analytics on student performance. This data can be used to improve instruction and help students succeed. For example, the teachers can now see how each student is doing on a specific skill and target those who need extra help.
They can also compare the performance of a student today with their performance from a previous assessment. This data can be used to track student progress and identify any areas of concern.
Online assessments are often more engaging than traditional paper-and-pencil tests, and they can be customized to meet the needs of each student.
Also, Read – 5 Steps To Choosing The Right Course For You In Australia
Digital Badges and Certificates
With the rise of digital badges and certificates, students now have another way to showcase their skills and accomplishments. These badges can be shared on social media or added to a student's online portfolio.
Digital badges are becoming increasingly popular as a way to measure student achievement. Many organizations, such as the Boy Scouts of America, now offer digital badges for completing certain tasks or reaching a certain level.
In the future, digital badges may become a more common way to measure student achievement in school. They could be used to certify that a student has completed a course or demonstrated proficiency in a particular skill.
Also, Read – Best High Schools In SA
Students Have More Flexibility to Choose What to Study and How to Study
Students now have more freedom to choose what they want to study. With so many courses and resources available online, students can tailor their education to their specific interests and needs. 
They can also choose how they want to study, with more flexible options such as online or hybrid courses. This flexibility allows students to take courses at their own pace and in a format that works best for them.
The Cost of Education is Decreasing
One of the biggest advantages of digitization in education is that it can help decrease the cost of education. With so many resources now available online, students can access high-quality content without having to pay for it.
Even poor students now have access to world-class education thanks to the internet and mobile devices. In the past, only wealthy students could afford to study abroad or take courses from top universities. Now, anyone with an internet connection can learn from the best instructors in the world. This level playing field gives all students an equal opportunity to succeed.
Many schools are now using open-source materials, which are available for free. This allows students to get the same education as their peers at a fraction of the cost.
Overall, the digitization of education has transformed the way we learn and teach. With easy access to information and digital tools for engagement, students can get more out of their education than ever before. At the same time, teachers can better assess their students and provide them with the individualized support they need to succeed.
What are your thoughts on digitization in education? Let us know in the comments below!
Find the best tutors from all across Australia – Sydney, Melbourne, Adelaide, Perth, Newcastle, Goldcoast, Canberra, Brisbane.
To make it easier for you to decide, your first session is completely FREE!
Select and book a tutor for Math, Science, English and all the other subjects.