Aijia, Melbourne
I always enjoyed studying English and thought I was an expert in it. After my first term exams of year 10, I realized that grammar was a problem area for me. Though I sat down for extra hours, I still was not able to understand the technicalities of English Grammar. That's when I came across CrunchGrade! My tutor taught me the concepts of grammar from scratch and that too at a pace that was easy for me to understand. Now, I score the highest in grammar all thanks to my English tutor.

Jason, Sydney
My son who is in the 6th year was terrified of Math. I then connected him to David his online CrunchGrade tutor. I must say that David has made him fall in love with Math. CrunchGrade has kept in check his fear of Math and that too from the comforts of our home. Not only is his tutor an expert in Math, but has also managed to explain to him the most difficult concepts of it in the simplest ways.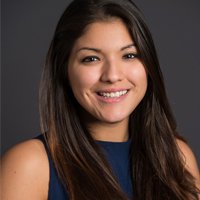 Stella White, Melbourne
Science has always amazed me and after my year 10, I decided to opt for Science in year 11 and 12. I started facing trouble with physics. The expensive pricing of personal tutors kept me away from getting additional help. But, thanks to CrunchGrade I gained additional help at very affordable prices. It also gave me the comfort of choosing to learn at the time most convenient to me.