How to Write an Essay the Right Way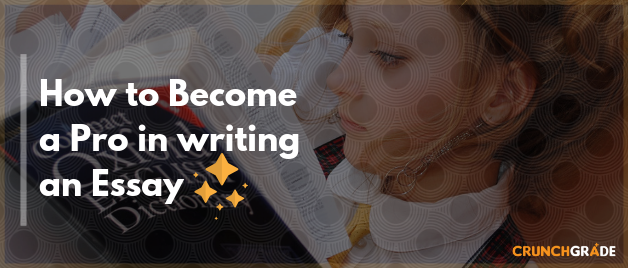 Essays are like itches that grow into a full-blown allergy if they are not treated in time. So, when you need to write an essay, you need to start writing as early as possible. Here are some of the best essay-writing techniques that will help you accomplish the task with flair:
Pay attention to the class
You have an academic schedule and you know when your essay is due. The basis of that essay should always be based on what is being taught in the class.
Attend classes regularly and pay attention to the core ideas and themes your professor discusses in the class. You'll find that being attentive in class saves you a lot of research time when it comes to writing academic essays. Note down the study materials, researches and books suggested by your teacher for they can be immensely helpful in finding the right material when you sit down to write your essay.
Be creative while choosing the essay topic
Many times, professors give you a theme or open-ended essay questions to write on. A bit of online research throws up several essay topic ideas to write on but everyone is doing that. Instead, try to be creative.
Read extensively about a topic, read up a few sample essays on it, and then pick up an angle or aspect that hasn't been explored much. See if you can find enough material to use it on your essay. If the material seems insufficient, try again with another topic. Try music, it's been proven that music helps with studying and even helps you to become more creative.
Take your time and choose a topic that seems exciting and refreshing
Discipline and planning go a long way in writing a kick-ass essay.
The work done in the last minute will always have some loose ends. If you write an essay that will make your teacher smile, you'll have to plan it properly. If you've two weeks' time, you may reserve one week for brainstorming and research, and one week for writing.
Break down your essay writing and research process in smaller chunks and do at least some part of it on a daily basis. This will make the process seem more manageable and achievable and will not overwhelm you.
DO NOT leave essay writing for the eleventh hour. You never know what might happen at the last minute and cause you unforeseen problems (such as non-availability of the book you need or falling sick at the last moment). Make a schedule as soon as you receive the essay writing assignment and start working on it.
Use a Suitable Essay Writing Template
Ever since school days, we have all been taught a basic essay-writing structure – an Introduction, at least three Body Paragraphs, and a Conclusion.
In colleges, the structure elongates and may include some twists according to the essay you are going to write. At CrunchGrade, you can hire an English tutor to learn about the different kind of academic essays in vogue (such as Narrative Essays, Persuasive Essays, Expository Essays or Descriptive Essays).
There bare-bone essay writing templates can help you craft a good and impressive essay in the manner it is expected to be written. Note down what points you can include under each section to get an essay outline. Flesh them up with facts and arguments to make each and every sentence of your essay adequate importance in the total schema of your essay.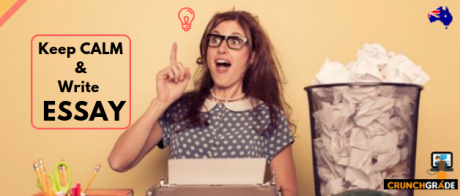 Opt Clarity over Fancy Language
Gone are the days when people used to prefer flowery difficult-to-decode language. Today, expressing your ideas and opinions and conveying your message is considered more important.
Hence, ditch your efforts to sound posh and sophisticated and be as clear as possible. However, you may still use the relevant quotes to start your essay as they lend credibility to your essay and are quite effective in attracting the attention of the readers.
Edit, Proofread and Do Plagiarism Check
Grammarly is a great tool to check your spellings and grammar for free. It has premium services too where it offers you a shot at better vocabulary and sentence construction. Yet, Grammarly or any other grammar checking software cannot be the end of your editing process. Manual editing is still required.
Before you submit your essay, read through it at least thrice and make sure that all the facts, data, and material you've used have been cited properly. Also make sure that they are accurate, relevant, and recent enough for your purpose.
Don't be a Copy Cat Silly!
In the end, do not forget to run your essay through a reliable plagiarism checking software. Plagiarism, even if it is accidental, can be a real threat to your academic dreams. So, rule that out as early as possible.
If you're looking to become a pro in writing essays, you can take help from a professional English tutor at CrunchGrade.
You can try it for FREE!