Online Tutoring Vs In-Person Tutoring: Which is better?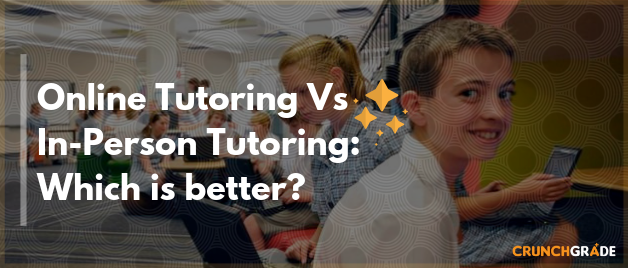 With advancements in technology, the learning and teaching methods are changing rapidly. However, students still get confused about which method of learning they should adopt. Offline private tutoring offers students the benefit of learning in person from a tutor whereas online learning is a new and innovative method which not only personalizes the learning process but proves to be significantly beneficial for students in many other ways. L
Let's face it. Teenagers and adults are online for about half of their waking hours in a day. Don't you think it is more convenient to offer them the education on the platform or device they so dearly love? We give you 8 strong reasons why online tutoring is better than in-person tutoring. Let's explore them in brief!
1. Choose between many options
It can sometimes become difficult to find highly qualified private tutors in an area. In such a situation, online tutoring definitely overpowers in-person tutoring as one can find highly skilled and capable tutors of every subject online based on their study requirements. Whether it is geometry, algebra, history or literature, there are pools of elite online tutors to choose from the online learning platforms such as CrunchGrade. As a result, the standard of online tutoring is also higher than in-person tutoring.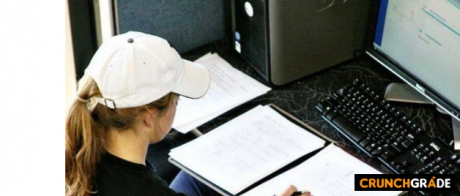 2. Easy to approach a teacher
It is easier to approach an online tutor depending upon your educational level than a private tutor. Students do not have to commute to a particular location and take a study session from the comfort of their homes. Moreover, the online tutors are available 24/7. Hence, students can connect with them anytime they need homework help. All they need is a computer with an internet connection.
3. Works as per your schedule
There can be times when students have to participate in family events or extracurricular activities in school. But at the same time, they must be regular in studies too. Here, online learning can be beneficial for them as it gives them the flexibility to schedule their study sessions as per their availability. In this way, students never get late in submitting any assignments or clearing their doubts before an exam. They can adjust their timings easily.
ALSO READ: Best Prospective Online Tutoring Websites for 2019
4. Time-Saving
First, online tutoring saves a great deal of time of students as they do not have to commute every day to their tutor's place. Moreover, online tutoring facilitates on-demand learning, that is, students can take a session only if they want to. They can take a class a week or every two days or every day depending upon their study requirements. Lastly, they can manage time more effectively and indulge themselves in other activities too apart from studying.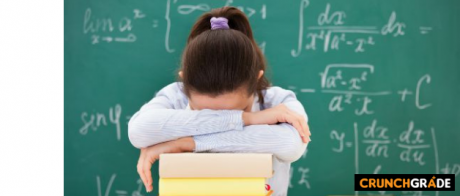 5. Innovative learning methods
Online tutoring makes learning more fun and innovative because of the tools that it incorporates. Online tutors can use video-based lessons, graphics and illustrations to make learning simple. For instance, an online math tutor can explain a tricky math concept in an easy way using a whiteboard and an animated presentation. Similarly, learning difficult subjects such as chemistry and Math formulas can become easy with interactive videos. Offline traditional tutors may use only books and paper-based study materials to teach the students.
6. Reduced Traveling Costs
In traditional tutoring students often have to travel to a coaching center after their school or college to take extra classes. This not only consumes more time but also adds an expense. Online tutoring is much cheaper than the offline or personal one-on-one tutoring as students can seek assistance in every subject online from the comfort of their homes.
READ MORE: 5 Best ways to Prepare for Your Online Tutoring Session
7. Increased productivity
It is easier to organize the lessons and plans a study schedule with your online tutor. Since online tutoring is one-on-one the teacher generally prepares the lesson plans as per student's requirements and understanding level. This means that the student would get individualized and personalized attention which would further make it easier for him/ her to clarify their doubts about a subject from their tutor. All this would lead to better performance in the class.
8. Similar benefits as personal tutoring
Just like personal tutoring, online tutoring provides a similar, in fact, a better learning environment to the students. Students connect with their online teachers face to face. They can share screens and work together on problems of different kinds just like private tutoring. Teachers get to explain the concepts in a similar way and students can straightaway ask their queries from their tutors.
Online learning is a platform designed for the tech-savvy generation of today. The pioneering tools of online learning such as file sharing, whiteboards, and live chat features keeps the students engaged in the lessons. A great tutor can make a big difference in your career with their vast knowledge and better teaching methods and online tutoring makes it possible to connect with the best one from any part of the world. Therefore, online tutoring is not about just passing the tests but acing them.
Still not convinced?
Try online tutoring for FREE!
CrunchGrade is an online marketplace for learners and tutors. It has over 200 verified tutors teaching over 20 subjects available in a click of a button. Simply, choose a subject and a tutor of your choice and begin learning!