Here's How To Take Care of Your Mental Health and Manage Academic Expectations!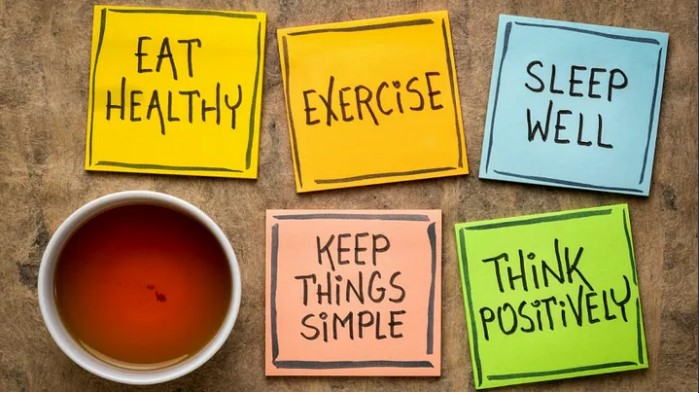 Mental health is a critical aspect of our overall well-being, especially during the academic journey. The pressure to perform well in exams and meet academic expectations can often take a toll on our mental health. However, it is possible to manage these expectations and take care of our mental health simultaneously. Here are some tips to help you do so:
Set realistic expectations: It's essential to set realistic goals for yourself. Unrealistic expectations can lead to stress and anxiety, which can have a detrimental impact on your mental health. Set achievable targets and break them down into smaller steps to make them more manageable.
Take breaks: It's important to take breaks between study sessions to recharge and rejuvenate. Make sure you take time out to do things that you enjoy, such as reading, watching a movie, or spending time with friends and family.
Exercise regularly: Exercise is a great way to reduce stress and anxiety. Regular exercise can also help you stay focused and energized throughout the day. Make sure you incorporate exercise into your daily routine.
Practice mindfulness: Mindfulness meditation can help you manage stress and anxiety. Take a few minutes each day to focus on your breath and be present in the moment.
Seek support: If you're feeling overwhelmed or stressed, don't hesitate to seek support. Talk to friends, family, or a mental health professional for guidance and support.
Take care of your physical health: Make sure you get enough sleep, eat a healthy diet, and drink plenty of water. Taking care of your physical health can also have a positive impact on your mental health.
In conclusion, managing academic expectations and taking care of your mental health can be challenging, but it's not impossible. By setting realistic goals, taking breaks, exercising regularly, practicing mindfulness, seeking support, and taking care of your physical health, you can manage both effectively. Remember to prioritize your mental health, and don't hesitate to seek help when you need it.
Therefore, feel free to speak to us +61256616669.
For a FREE DEMO Coding session speak to us at +61256616669.
Find the best tutors online from all across Australia – Sydney, Melbourne, Adelaide, Perth, Newcastle, Goldcoast, Canberra, Brisbane.
To make it easier for you to decide, your first session is completely FREE!
Select and book an online Math tutor, Science Tutor, English Tutor and all the other subjects.