7 Big Benefits of Online Tutoring For Students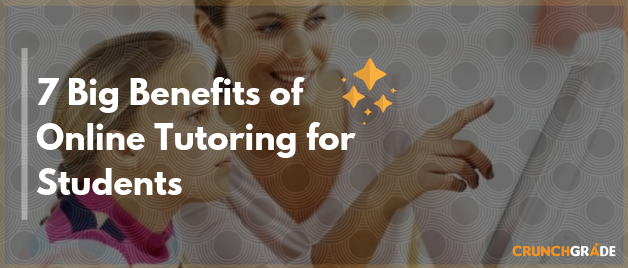 Technology has completely transformed the teaching and learning processes. Today, students of every educational level can seek additional assistance online in various subjects, be it science, mathematics, programming, or social studies. Online learning has not only proved to be effective but convenient, thus there is no wonder why students are often looking for online tutors. In this article, we will uncover 7 big benefits of online tutoring that affect students' academic development to a great extent.  
   Learn at your convenience
One of the significant benefits of online learning is that the location of the tutor and the student is not an issue. A few basic requirements such as a computer and an internet connection and you can learn from anywhere. This saves a great deal of students' time and energy which they can thus utilize in doing something else. They may study an extra hour, indulge in extra-curricular activities, or spend time with their families.
   Self-paced personalized learning
Since the online tutoring sessions are one-on-one, there are no time restrictions. Students can discuss the same topics multiple times with their tutors. This is unlike classroom learning where students have to match the pace of the whole class. They can take their time and strengthen the weaker areas of a subject at their own pace.  Moreover, the tutors prepare lesson plans according to the student's study requirements, therefore, making online tutoring more personalized.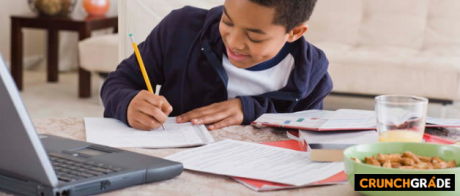 Enhanced learning using interactive tools
Today's generation has a way with technology. They are habitual of video-chats, text messaging, and are not at all intimidated by using new software applications. Therefore, they can easily adapt to the online learning environment. Moreover, the tools that are used in live online tutoring enhance the students' learning experience with manifolds. For example, shared-screens and whiteboards for discussions or file sharing tools for collaboration.  The tutors also use an amalgamation of visuals and text to make the study sessions more interactive.
READ MORE: 10 Best Math Tutoring Websites
   Round the clock availability
Online tutors are generally available 24/7 to assist students. This is one of the main benefits of online tutoring for college students as they can schedule their study sessions accordingly. Sometimes it may happen that students require prompt help in the middle of their studies. With online tutoring, they can receive immediate last minute help in studies whether it is a test or an assignment that they are working on. Unlike traditional tutoring where students had to take out time regularly to attend the classes and then seek explanations of their confusions.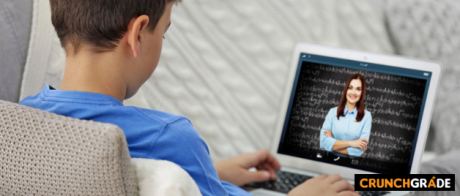 Learning from the masters of the disciplines
A huge academic advantage of online tutoring is that students get a chance to learn from passionate teachers who are the masters of their fields. There are thousands of tutors available online with amazing knowledge and practical experience which gives the students an exquisite chance to explore their curiosities in a subject. Not only this, as they work with multiple tutors their social and intellectual abilities develop in a better way. This is unlike the traditional tutoring where they have to learn from a single tutor despite his/her varied level of proficiency in different subjects.  
READ MORE: Best Prospective Online Tutoring Websites for 2019
   A cost-effective solution
Another prominent reason to study online can be affordability. Online tutors today claim to offer affordable yet high-quality academic assistance, making it quite economical to learn online than taking offline personal tuitions. It also cuts down the unnecessary commuting expense of the students. Moreover, students generally have to pay per session which allows the students to decide how many classes they want and they can thus manage their budgets accordingly.
   The immediate feedback system
Feedback is a crucial factor in the academic progress of a student. A positive feedback encourages them to do better while a targeted feedback helps them understand their specific strengths as well as weak points in a subject. With live online tutoring sessions, teachers can provide abrupt and specific feedback to the students after every study session. This facilitates the students in understanding their weaknesses in a subject and they can work on them until the next session. If they feel that they aren't through with the topic they are free to discuss it again in the next session.
With such astonishing reasons to study online, why don't you give it a try? Seek homework help or prepare tough for your next exam with our online tutors and give wings to your academic goals. Our fully-equipped digital classrooms and skillful online tutors are available 24/7 for your assistance. Learning all those tricky concepts is no more a hustle.
Try your first lesson FREE for up to 30 Minutes!
Book a Session Now!