Don't stress, your ATAR isn't the final call!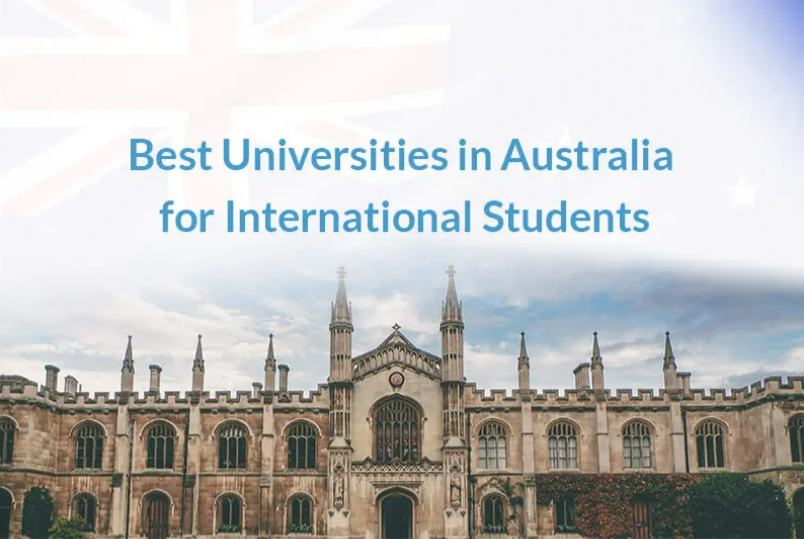 ATAR or the Australian Tertiary Admissions Rank is an important number for students in Australia. Almost every university across Australia considers the ATAR scores of a student before granting them admission. But, not every student can get a high ATAR score or a score that they predicted. In such cases, you must not worry and follow these tips to still get into a university without ATAR. 
Can you get into a university without an ATAR? 
Do not lose hope if your ATAR score is not what you expected. It is just a number and won't matter once you are studying or out in the workforce. The minimum ATAR scores required for entry into university vary for courses and institutions. Some fields like psychology, business, communications, etc. would always demand a high score. But this does not mean that if your ATAR score is low, you will not get into uni. 
Also, Read – ATAR Details – Eligibility, Courses, Calculations
Pathways to consider if you have low or no ATAR scores
A pathway is an alternative route taken to your dream course or first-choice institution. These pathways help students get into a uni despite low ATAR scores. 
#1 Diploma 
This is one of the fastest ways to get into a university without ATAR. Start with a diploma in higher education. You can earn your diploma through part-time as well as full-time studies. Generally, a diploma course includes first-year degree subjects so when you complete the diploma you will already have some knowledge about the subjects that are taught at the university. Then, you can either earn credits for the first-year courses of university or have the opportunity to attain advanced standing.
#2 Work experience 
This might sound difficult at first, but if you manage to get an entry-level job in the field related to your dream course and gain some work experience, you can then find a chance at the university. Even if your work experience is not directly linked to the course that you want to study, the university can consider your transferable skills. However, before you choose this pathway, you must consider checking with the university whether they will accept any work experience or not. 
#3 Bridging course 
As the name suggests, these courses help in building a bridge between you and your dream university course. Bridging courses provide entry requirements for many of the degree programs you might be interested in. They are preferable for subjects whose university entry requirements are high ATAR scores. For instance, Chemistry and Maths. If you want to pursue a degree in Mathematics from a university, you need a higher ATAR score. 
A bridging course will provide you with the qualifications that you need to pursue your university course. A bridging course will give you confidence and help you build abilities that will help you choose a better career option. It can also help you plan your future and decide which courses are better for you and which aren't. 
#4 Tertiary Access Courses (TAC)
A Tertiary Access Course can help you build up your academic confidence by improving your knowledge in various subjects. You can develop a variety of skills using a TAC such as English, communications, Maths, IT and computers, etc. You can learn how to research and harness critical thinking. All these skills will prepare you for university. 
#5 Credit previous studies
Some universities also consider TAFE courses or vocational programs and provide credits for a degree. So, if you have completed any courses after finishing high school or after leaving high school, that education can also build a pathway to university learning. 
Also, Read – Can You Get Into A Good University With Bad Or Low ATAR?
Changing preferences before an offer is made 
Many students think of changing their uni preferences based on their ATAR scores or if they have a change of heart. Students usually get a change of preference period when they can adjust their uni preferences before an offer is made to them. But, we advise students to put a change of preferences only if they need to and not just because they can.  If you receive an ATAR score that is slightly lower than the previous year's cutoff you must wait as you still might get the course offer. This is because the cut-offs fluctuate due to changes in demand. You must check Tertiary Admissions Centre (TAC) website and note down all the important dates. 
If you are from low socioeconomic backgrounds, rural or regional areas, Indigenous or Torres Strait Islander students, or someone who has experienced educational disadvantage
You must consider a special entry scheme. Australian universities provide access to scholarships for students mentioned above and this way they can get into a university even with a low or no ATAR. 
What are casual study options? 
Some universities in Australia provide non-award study options where students can study one or more subjects at university without advancing to a degree or diploma. This subject might not be a part of a degree but can help you gain credits in the future if you want to get a degree from the university. 
So, these were the pathways that you can select and still get into a university even with a low ATAR score. You must not forget that ATAR is just a number. Yes, this does not mean that you should stop working hard in high school. You must continue to explore your potential but you must not also lose hope due to a low or no ATAR score. 
Information about ATAR
ATAR is a rank (between 0.00 and 99.95) that indicates a student's position relative to all the students in their age group (ie all 16 to 20-year-olds in Australia. So if you have an ATAR score of 80.00, you are 20 per cent from the top of your age group. Note that ATAR is a score that defines your position amongst the students of your age group and not Year. 
ATAR scores are used by universities for admissions to tertiary courses. However, ATAR is not the only thing they consider. Most universities in Australia also consider a personal statement, a questionnaire, a portfolio of work, an audition, an interview or a test for admissions.
Find best tutors online from all across the Australia – Sydney, Melbourne, Adelaide, Perth, Newcastle, Goldcoast, Canberra, Brisbane.
To make it easier for you to decide, your first session is completely FREE!
Select and book a tutor for Math, Science, English and all the other subjects.