How to Find an Online Tutor that Can Help My Child and Keep Him Engaged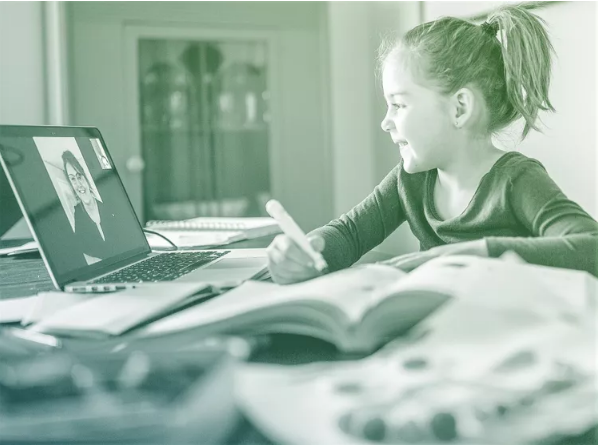 Like working from home, the trend of studying from home has also increased manifold since the outbreak of COVID-19. Many students are now taking tuition online. While this is a great way to learn, the biggest hurdle teachers faced while teaching online is how to keep their students engaged.
Teachers, used to traditional classroom teaching methods, found it difficult to adapt to online learning platforms where they couldn't see their teachers face-to-face, couldn't check their body language, and couldn't discipline them in the same way they would in a classroom. They soon realized that the success of an online class depends majorly on students' curiosity and will to learn.
The most effective online tutors are not only knowledgeable but use many ways to engage their students during and after the learning sessions. Here are some ways to find an online tutor that can help your child and keep him engaged:
1. Look for a tutor with great reviews.
One of the best ways to find a good online tutor is to look for one with great reviews. You can find such tutors on websites like CrunchGrade. These platforms have a large database of tutors from which you can choose according to your child's needs and requirements.
A reputed online learning platform hires qualified tutors after verifying their backgrounds and credentials and taking rigorous subject tests. CrunchGrade's system directs most students to tutors with 4-star ratings or higher by students and subject moderators. This ensures that your child gets the best quality education possible.
2. Look for a tutor who offers a free trial session.
A good online math tutor should offer a free trial session so that you can see how he/she conducts the class and how your child responds to it. This will help you decide whether the tutor is a good fit for your child or not.
In the free demo class, pay attention to the tutor's teaching methods and whether he/she can keep your child engaged throughout the session. Also, see if your child is comfortable with the tutor and whether he/she can understand the concepts being taught.
Also, check if the content the tutor is presenting and his or her teaching method are age-appropriate for your child.
3. Schedule regular classes.
Online tutoring should not be a one-time thing. It should be scheduled like regular classes so that your child can develop a routine and stick to it. This will help him/her stay motivated and focused on the learning process.
Ideally, you should book at least two classes per week per subject. This will ensure that your child doesn't forget what he/she has learned and can revise the concepts regularly.
4. Make sure the tutor uses different teaching methods.
A good online tutor uses different teaching methods to keep his/her students engaged. He/she should use a mix of audio, video, and text to explain the concepts. This will help your child understand the concepts better and retain them for a longer period.
Some of the popular teaching aids online tutors use are online whiteboards, screen sharing, and digital flashcards. These tools help make the learning process more interactive and fun.
Some of the more high-tech (and more expensive) tutors even use virtual reality and augmented reality to make their lessons more engaging. It is up to you to decide whether your child needs such high-tech aids or not.
5. Encourage your child to participate in online discussions.
Online tutors should encourage their students to participate in online discussions. This will help them interact with their peers and learn from each other. The interactive online tuition classes help keep students engaged and motivated.
Some online tutoring platforms have a forum where students can ask questions and start discussions. You should encourage your child to participate in such forums so that he/she can learn from other students as well.
When you are finding tutors, you can ask them how they plan to keep your child engaged during the sessions. This will give you an idea of their methods and whether they will be able to keep your child hooked on the learning process.
6. Give regular feedback.
A good online tutor should give regular feedback to his/her students. This will help them understand their strengths and weaknesses and work on them accordingly.
You can ask a tutor about:
how often they provide feedback,

whether they hold one-on-one doubt-solving sessions and how often,

whether they give progress reports,

the format of their feedback report (some of the best online tutors use templates for feedback reports with a detailed break-up of the areas where a student needs to work on),

whether they use any software or tools for giving feedback, and

how quickly they respond to queries.
Ask them the samples of feedback they have given to their students in the past…and check their choice of words. Ideally, positive criticism is the best feedback a tutor can give.
7. Use different assessment methods.
A good online tutor uses different assessment methods to check his/her students' understanding of the concepts. He/she should use a mix of quizzes, tests, and assignments to assess their understanding. For HSC exam preparation or NAPLAN preparation, a tutor should be able to provide:
relevant study material,

practice tests,

help with assignments and writing tasks,

sample tests or mock tests, and

instruction on time management and exam strategies.
The assessment methods used by the tutor will give you an idea of his/her teaching style and whether they can assess a student's understanding of the concepts effectively.
8. Offer flexible timings.
A good online tutor should offer flexible timings so that students can choose a time that is convenient for them. This will help them stay motivated and focused on the learning process.
Learning online should allow students to remain connected with their tutors 24X7 through messages and emails. This way, they can ask their doubts anytime and get quick responses.
You should check with the tutor about:
whether he/she offers flexible timings,

whether there is a time limit for each session,

how quickly they respond to queries,

whether they are available on weekends or holidays, and

the time zone they are in.
While you want an online tutor who's flexible, you do not want someone who can't stay on a pre-decided schedule for your child's online classes. If the tutor skips classes very often, likely, your child will soon get demotivated.
9. Considers parents as a part of the team.
A good online tutor should consider parents as a part of the team. He/she should keep them updated about their child's progress and take their input when necessary.
Many studies have shown that the involvement of parents in their child's education leads to better results. An online tutor not willing to interact with you often is not the best choice for your child.
Some of the things you should be able to discuss with your child's tutors are:
your child's strengths and weaknesses,

the areas where he/she needs more help,

how much progress your child has made,

what are the goals for the next few months, and

how you can help your child at home.
Good online tutors are also open to receiving feedback and suggestions from you and working them into their teaching methods. Some of the feedback that's most helpful to online tutors to offer personalized study experiences to their clients are:
whether the content is interesting and engaging,

whether the delivery methods are working for your child,

how much time your child spends on each lesson, and

whether there are any areas where you think more focus is needed.
Avoid tutors who discount parents' input or are unwilling to work with them.
10. Be patient and encouraging.
A good online tutor should be patient and encouraging. This will help students feel comfortable and confident while learning. As we know, online tuition classes serve as academic support for your children. The tutor's role is not only to help them with their studies but also to motivate and encourage them.
A tutor who's patient and encouraging will:
be able to deal with different types of learners,

have the ability to control his/her emotions,

motivate students to do their best, and

be encouraging without being overbearing.
They should also be able to help develop a study plan for your child and offer them readings and resources to explore. The tutor should also be able to build a rapport with the student so that he/she feels comfortable discussing any problems or issues they might be facing.
An online tutor who has all these qualities is perfect for your child. If you're looking for an online tutor, consider using CrunchGrade. With over 20,000 tutors across Australia, it can help you find the perfect match for your child.
Find the best tutors online from all across Australia – Sydney, Melbourne, Adelaide, Perth, Newcastle, Goldcoast, Canberra, Brisbane.
To make it easier for you to decide, your first session is completely FREE!
Select and book an online Math tutor, Science Tutor, English Tutor and all the other subjects.