Benefits of Online Classes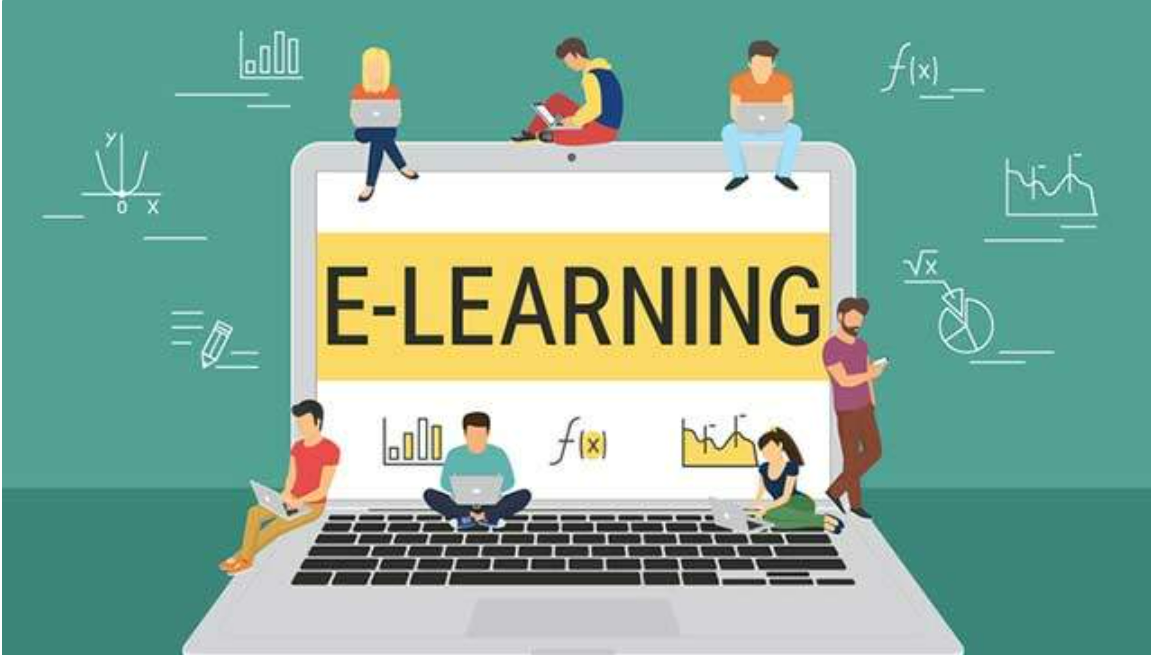 Online learning is not new to us. Today, students of all ages have experienced what online learning is and how online classes are conducted. Online classes give an endless amount of opportunities to students to learn and gain the skills and knowledge they want. Let us explore some of the major benefits of online learning and how it can help you in accelerating at school. 
What is online learning?
Online learning is a medium of education in which students participate in learning through a digital medium, basically the internet. Online learning allows students to – 
Learn or extend a skill such

Pursue a degree/ diploma

Pursue a course provided by a subject matter expert 

Seek help in their school/ college syllabus 

Pursue a certification course 
Advantages of online learning
Learn whatever you want from wherever you want 
The most basic and important advantage of online learning is that it allows students to learn whatever they want from wherever they want. You might be sitting in a library, a coffee shop, a parking lot or even at your home and you can participate in an online class. 
Online learning allows you to learn anything you want. For instance, suppose a Year 11 student in NSW wants to learn about computer programming. The student can take online classes from a programming expert and enhance their programming skills. The student does not have to go to the institution or take coaching at home. They can learn programming from anywhere. 
Learn at your convenience 
Students generally have no time left after school to go to a tutor. Many students do not find home tutoring a good option. Online learning, on the other hand, makes it easier for students to learn at their convenience. You can learn from the safety and comfort of your home, at a time you decide and at a pace you want. You can design your own learning schedule and fit the online classes into it. 
For instance, at CrunchGrade we let students decide when they want to learn and from whom they want to learn. We provide tutor profiles on our website that include the details of the tutor like their name, qualifications, teaching experience, ATAR score, student ratings and so on. 
Save money and time 
Online learning is much more affordable than taking up a course in an educational institution. This is because you do not have to commute anywhere. You can join the online class from wherever you are. This saves you time commuting to the teacher and the costs involved in the same. Not only this, the price of online classes is less. In fact, many online courses are available for free for students. 
At CrunchGrade, we provide affordable online tutoring where students can seek help in primary, secondary and senior secondary subjects like Mathematics, English, Science, Programming and Computer Science.  
Option to seek personalised learning 
Studying in a classroom full of students is an experience in itself but many times students face difficulties in learning in such an environment. Sometimes students hesitate in asking questions in the classroom while other times teachers find it hard to pay attention to the learning needs of every student. This often increases the learning gap. 
However, with online learning students can study at their own pace and work on their areas of improvement. The tutor or online instructor provides a personalised study plan to every student that they can pursue at their own pace. The student can also seek one-on-one classes, ask doubts and actively participate in learning without any hesitation.  
Learn from the best teachers 
Every teacher out there is doing their best to guide the students. But, sometimes it becomes difficult for a student to find a suitable teacher who can understand their learning difficulties and help them enhance their knowledge. Online learning breaks this barrier and lets students connect with a teacher irrespective of their geographical location. This way, students can learn from the experts. 
At CrunchGrade we make this possible for students to study from subject matter experts present anywhere in Australia. These experts have years of teaching experience and can help students master a subject in no time. 
Become an independent learner 
Online learning makes you an independent learner. While there is still scope for procrastination in pre-recorded online courses, the choice is upon students whether they want to yield something out of the course or whether they want to delay learning until the end of the course. 
With online learning, students are encouraged to decide when they want to study, how they want to study and how much they want to study in a day. The students work according to the study plan provided by the teacher and manage their learning time by themselves. No one is there looking over your shoulders asking you to watch that video or join that life lesson. It is totally up to you!
Study at your own pace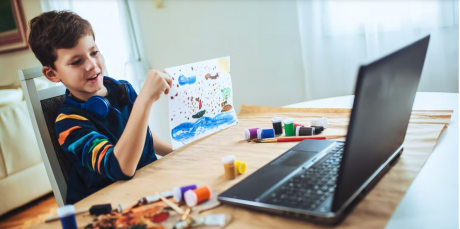 We have mentioned this a few times above yet we would like to highlight this point. In physical classroom learning programmes, students have to study as per the teacher. If the teacher has discussed a topic in the class, it is the student's responsibility to take notes and study that topic on their own as the next day the teacher will continue with another topic. 
This is not the case in online learning. You can decide which topic you want to study and how many times you want to study it. The instructor or teacher might have decided or created the course for you. Yet, you can keep revising the first lesson for two days until you are "ready" to move to the next lesson.
Get Started With Online Learning at CrunchGrade
Online learning now makes it possible for students to access tutoring classes from their homes. At CrunchGrade, we provide an online learning platform where students from Year 3 to Year 12 can connect with the best tutors in Australia and seek help in their curriculum.
Find the best tutors from all across Australia – Sydney, Melbourne, Adelaide, Perth, Newcastle, Goldcoast, Canberra, Brisbane.
To make it easier for you to decide, your first session is completely FREE!
Select and book a tutor for Math, Science, English and all the other subjects.