Academic Support Team Advantages and Disadvantages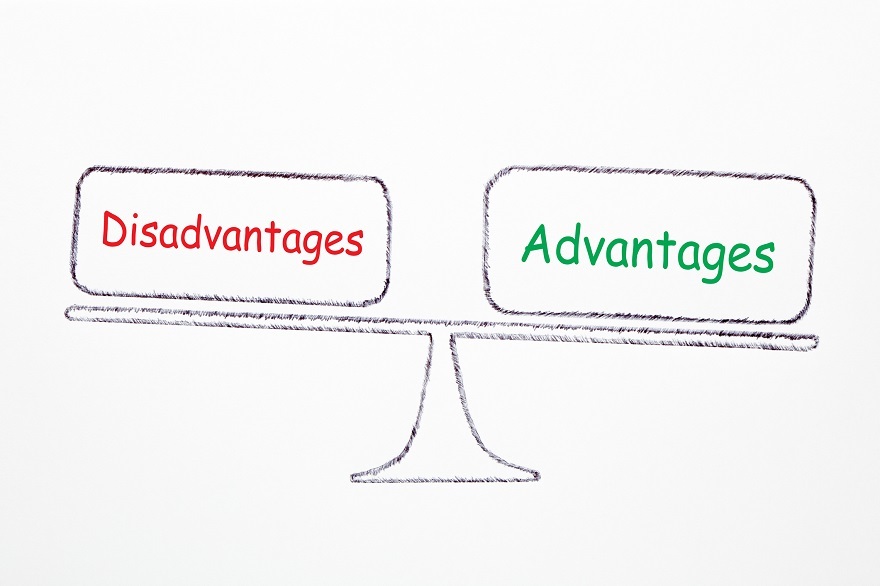 As the educational system in Australia is changing for the better, we have seen many institutions providing academic support to students. Whether it is the buddy program where a senior student works with their junior and helps them get acquainted with the academics. Whether it is the provision of academic counsellors, student clubs or personal tutors. In every case, students today should feel privileged that they have academic support. Today we are discussing the top advantages and disadvantages of academic support teams for students.
Advantages of academic support teams
It often happens that when students just begin a new session or start a new school, they face several challenges. Whether it is adjusting to the new environment or whether it is keeping up with the subjects and the homework. In such times, academic support groups can be of great help. Let us see how.
Academic planning and coaching – The academic support team can help you get acquainted with the courses you have opted for. If you are still confused about which classes to take you can seek help from the academic support teams. Coaching allows the students to feel confident to express themselves and take an active role in their educational journey.
Financial literacy and aid counselling – As you enter college a lot of things change and it is expected that you must know about personal financial planning, budgeting, financial self-assessment, and comprehensive financial aid planning. Many students also look for financial aid during college and academic support teams can be the best option for you.
Catching up with the studies – Many students whether in secondary school, college or university face difficulties in learning subjects. A lot of students fear that they might fail a subject which is why academic support groups can be their saviours. They can easily catch up with their studies and adopt a better approach to learning with the help of academic support.
Complementing the schooling – Many parents think that with an academic support group, their overly-burdened children will have a lot more on their plate. But that is not the case. Whether a student needs help with writing an essay, working on an assignment, or with their homework, they can schedule tutorials with their academic support.
Overcoming hesitation in class – Many times students are just too shy or hesitant to ask questions in class. If a student is struggling in class, their academic support tutor can help them understand the concepts better. The tutor online will use different teaching strategies to ensure that those who are struggling in class overcome their weaknesses.
Attain better grades in class – Academic support can help students get better grades in their classes. This is because they help students in every possible way to excel at school. Whether it is helping with their homework, research work, assignments, or simply understanding a tough concept.
Disadvantages of academic support teams
When you study in a group, even though it is small, there could be many challenges that you have to face. If your academic support is one-on-one, it might be easy for you to get through your studies. But, if your educational group includes different students, it might get a little overwhelming. Let us see how.
Every student has a different learning speed – When you are working with an academic support group or team, it can happen that some students will catch up with the concepts faster than others. This way the slow learners might feel lost. Working in groups can often involve situations where the group moves too fast for a student. It allows work to get done without knowing that every person in that group actually understands what was done.
Some students become the highlight – Continuing our previous argument, it becomes very difficult for the academic tutor to balance the group. Not every student has the same voice. So those who are quick in answering questions might take over the whole group and be in the limelight. A dictatorship can also be one of the problems where one person just takes over the group and does not allow others to share their knowledge.
It could be difficult for quiet people to participate in academic support groups – The quiet people that never talk might still not feel comfortable talking to a group. Some students are shy and feel awkward working with others. It is afraid that such students might be completely forgotten in the group.
People may not pull their weight – Sometimes it can happen that only one person in the group performs every task, works on assignments and homework and the rest of the group just copies their work. So it can be unfair for the ones who do the work as the lazy ones also get the same grades as them. When one group member does not contribute much but is willing to take credit for the work, it often frustrates the rest of the students in the group.
You might not get all answers – Sometimes the peer groups get lazy and just provide you with answers to your questions without any explanation. As a result, no real knowledge is gained from the academic support groups. Moreover, being a part of such groups won't lead you anywhere as you will be just busy copying answers rather than understanding them.
It often leads to irrelevant discussions – If your academic support group is not monitored by a teacher or no tutor is assigned to you, it might lead to talking about irrelevant topics. As soon as we are set free to begin whatever the task or project is, the uncontrollable temptation to talk about plans for the weekend, what happened last weekend, or this incredible whatever that someone witnessed/heard about sneaks in. The time spent talking about irrelevant topics is unbelievable when seriously considered.
So, what can we conclude about academic support teams?
There are several advantages of joining an academic support group as it can help you excel in your studies, understand the subjects better and achieve better grades in class. It can also make it easier for you to work on your homework, assignments and projects. But, if you are someone who is a slow learner or you feel quite uncomfortable while working in groups, joining an academic group is not a very good idea. It does come with certain challenges.
Need one-on-one academic support? Join CrunchGrade
If you think you need help in understanding concepts, preparing for tests and completing assignments, CrunchGrade's online tutoring platform can be the best for you. You can select a suitable tutor for your grade and start learning immediately. We provide personalised lesson plans based on your learning style and potential. Ask queries, interact one-on-one and learn in a comfortable environment at CrunchGrade to achieve all your learning goals.