5 Reasons We Think Online Tutoring is Reliable, Efficient, and Result-Oriented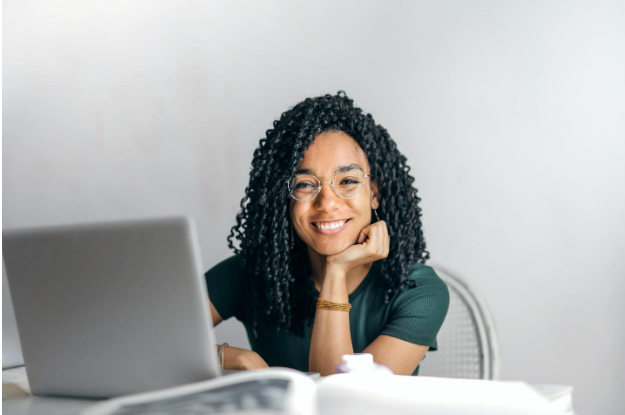 Since the coronavirus pandemic, online learning platforms have seen a sharp rise in popularity. And, it's no wonder! Online learning offers a number of advantages over traditional in-person instruction, including increased flexibility, affordability, and accessibility.
But what about the quality of online education? Can students really learn effectively through an online platform?
Let's have it out heart-to-heart with CrunchGrade experts!
What is online tutoring?
Online tutoring is a form of distance learning that allows students to receive instruction and help with their studies from a tutor via an online platform. It's a great way for students to get the personalized attention they need to succeed, without having to leave the comfort of their own homes.
Some of the advantages of online tutoring are:
Increased Flexibility: 

Online tutoring sessions can be scheduled around your busy schedule, so you don't have to miss out on important activities or events.

Affordable:

 Online tutoring is often more affordable than traditional in-person tutoring because you don't have to pay for transportation or other associated costs.

Accessible:

 Online tutoring is available to anyone with an internet connection, so it's a great option for students who live in rural areas or who have limited access to transportation.

Effective:

 Online tutoring can be just as effective as traditional in-person tutoring, if not more so. This is because you can receive one-on-one attention and get immediate feedback from your tutor.

Personalized: 

Online tutoring allows you to receive instruction that is tailored specifically to your needs. Your tutor can create a personalized lesson plan that targets your specific areas of need.
Why do students in Australia prefer online coaching classes over traditional tuition?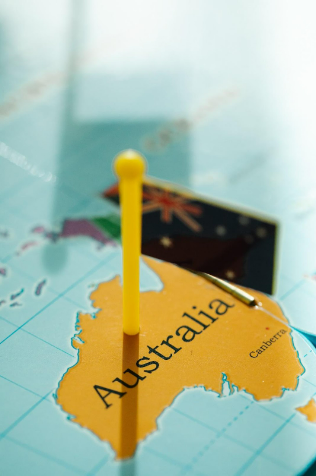 In Australia, online coaching classes are becoming increasingly popular among students of all ages, especially since the COVID-19 pandemic. Besides being more accessible and affordable, online coaching classes allow students to:
Choose from a variety of tutors and study from one whom they are comfortable with:

 In online coaching classes, students can choose from a variety of tutors based on their qualifications, teaching style, and price. This gives students the opportunity to find a tutor that they are comfortable with and who can cater to their specific needs.

Find tutors familiar with the curriculum of their state and territory:

 In online coaching classes, students can find tutors who are familiar with the curriculum of their state or territory, such as QLD, NSW, VIC, or TAS. This is especially who are looking for help with their school work or upcoming exams.

Get help with assignments and homework:

 In online coaching classes, tutors can assist with assignments and homework, as well as offer feedback on students' work. This is a great way for students to get the support they need to improve their grades.

Get personalized lessons:

 In online coaching classes, tutors can create personalized lesson plans for each student based on their individual needs. This allows students to receive instruction that is tailored specifically to them, which can lead to better results. For example, some students may benefit from more visual aids while others may prefer audio or written materials. An online tutor has the time to analyze a student's learning style and assess his or her understanding of the subject matter before creating a customized lesson plan.

Study whenever they want, from wherever they are:

 Online coaching classes give students the flexibility to study whenever and from wherever they want. This is ideal for students who have busy schedules or prefer studying late at night. Whether they are in Darwin, Perth, Adelaide, Melbourne, Sydney, or anywhere in Australia, as long as they have an internet connection, they can join an online coaching class.

Receive feedback and support immediately:

 In online coaching classes, tutors can provide feedback and support to students immediately after each lesson. This is beneficial for students who need help understanding a concept or want to know how they are progressing.
How does online tutoring take place? What do you need to study online?
Basic online tutoring can take place via email, instant messaging, or audio and video chat. More sophisticated online tutoring platforms may use web conferencing software such as Zoom, WebEx, or Google Hangouts. These platforms allow for real-time interaction between the tutor and student, as well as features such as file sharing and co-browsing (which allows the tutor to see what the student is seeing on his or her screen).
To study online, you will need a computer with an internet connection and a headset with a microphone. Some online tutoring platforms may also require you to download software or install an app. However, most platforms are accessible directly from your web browser.
Dedicated online learning platforms may include features like online quizzes, virtual whiteboards, and real-time collaboration tools. These features can make online tutoring more interactive and engaging.
How much does online tutoring cost?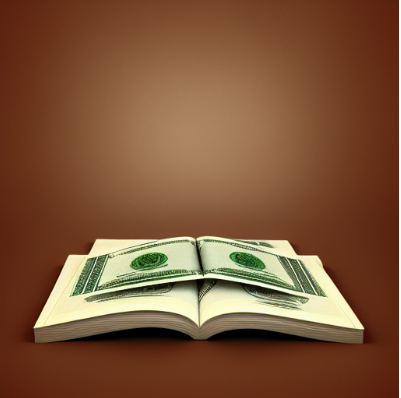 The cost of online tutoring depends on many factors, such as the tutor's qualifications, experience, and hourly rate. Some online tutoring platforms offer tutors a commission for each student they enrol, while others charge students a monthly or annual subscription fee.
Since online tutoring is much cheaper than face-to-face tutoring, many students can enrol in multiple sessions per week or receive tutoring for a longer period. This allows them to make faster progress and achieve their academic goals.
Most online tutors in Australia charge between $30 and $60 per hour. However, some may charge more or less depending on their qualifications and experience.
5 Unique Benefits of Online Tutoring
Better academic performance:

 Online tutoring helps improve your academic performance in many ways. The student is the focus of the lesson. Tutors design lessons based on each student's individual needs set their pace according to the student, keep the student's learning style in mind while teaching, and more. You have the tutor's undivided attention, you can schedule more sessions per week, and each session can be as long as you require.

Saves commuting time:

 You do not have to spend time travelling to and from tutoring sessions. You can attend the session from anywhere you want, as long as you have a computer and an internet connection. This saves a lot of time, which can be used for other purposes such as studying or doing homework.

More choices for you: 

If one tutor doesn't work for you, you can easily find another one that does. With online tutoring, you are not limited to local tutors. You can choose from a pool of online tutors from all over the world. This gives you more options and allows you to find a tutor that is the right fit for you. Free trial lessons or demo classes allow you to try out a tutor before you commit to paying for their services.

Boosts confidence:

 Most online tutors understand that their business depends on their students' progress, reviews and ratings. They are not 'salary-based' and hence, they are more invested in their students' success. This builds a bond of trust between the tutor and student, which leads to better results. They constantly motivate their students to do better and use 'positive criticism' to help them improve.

One-on-one attention:

 In a traditional classroom, teachers do not have the time to focus on each student equally. However, in online tutoring, the student gets all the attention because they either attend a one-on-one session or study in small groups. Tutors can quickly identify the areas where the student needs help and focus on those areas. This customized approach is not possible in a traditional classroom setting.
Enrol in an HSC tutoring class at CrunchGrade!
The CrunchGrade HSC tutoring online advantage is that we provide personalized and targeted learning, so you only learn what is relevant to you. We also have a range of HSC tutoring classes that are available year-round, which means you can start at any time! And because our HSC tutoring is online, you can study from anywhere in the world.
We offer you:
Best and dedicated subject experts: 

All our HSC tutors are highly qualified and experienced professionals who know the ins and outs of the HSC exam. They offer you practice questions, and live demonstrations, guide you on how to study for the exam, and more.

Complete set of HSC resources and materials:

 At CrunchGrade, we offer you live classes, follow-up classes, recovery classes, and a library of resources and materials that are available 24/7. These include video lessons, practice questions, previous years' HSC papers, and more.

Regular parent-teacher meetings (PTMs):

 We believe that parents, teachers, and students work best as a team. Hence, we have regular PTMs so that you can track your child's progress and ensure that they are on the right track. We also love to hear your suggestions and feedback!
Find the best tutors online from all across Australia – Sydney, Melbourne, Adelaide, Perth, Newcastle, Goldcoast, Canberra, Brisbane.
To make it easier for you to decide, your first session is completely FREE!
Select and book an online Math tutor, Science Tutor, English Tutor and all the other subjects.