Why Should You Invest in a High School English Tutor in Sydney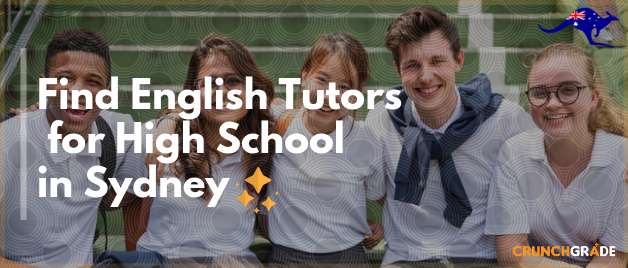 Out of the many important subjects taught in high school, English has a special place. It is not only necessary because it is taught in school but good English skills are a necessity of life today. Students, especially those who do not have English as their first language face many issues in accomplishing this subject in school as well as in life. As a result, many students decide to hire a tutor for English. But is that the right option for students in high school? Here are some of the reasons why should you hire a high school English tutor in Sydney.
Personalized Tutoring Sessions
One of the major difficulties that students face in English is the confidence to speak in English. Sometimes students can speak well but when it comes to writing efficient essays, acceptable essays they find themselves terrified with the idea of writing in English. Different students have different learning requirements that can't be fulfilled at the same time in the classroom. A tutor provides personalized learning sessions that aim to solve the issues that a student is facing in learning English.
Improved grades
Taking tuitions will help you create a study schedule after the class. You can discuss the problems that you are facing in the class on the very same day with your tutor and can practice more. All of this will result in better grades. Good command over the English language can benefit you in writing convincing answers in other subjects as well. So by hiring an HSC English teacher in Sydney, you are improving grades in almost all the subjects.
English is good for your self-esteem
High school students face major issues in building their self-confidence and an inability to understand English properly can make them lose their confidence. As a result, students start feeling inferior. A personal tutor can provide you with an environment where students can learn English without any fear of making mistakes. Learning English can help them build their confidence as they will be able to participate in conversations with others, seek better grades in the class, read more books that are outside the school's curriculum.

Get Inspired for Life
We all know that English is not just restricted to textbooks. A personal tutor can help students learn beyond the textbooks. Reading literary works by famous authors can help them understand the world from a different perspective. They learn how to analyze writing and give their opinions. They can enhance their knowledge about different topics and hence find the motivation to do different things in life. But you don't have to limit yourself with the same old learning method. In today's world, there are several other methods to choose from. For instance, find out if online tutoring is better for you than in-person tutoring.
Preparing for a Better Career Ahead
As we discussed that your HSC English teacher in Sydney won't only prepare you for English exams but beyond. You might be aware that having good scores in GCSE English can be beneficial for the students. Whether you decide to pick up a job or go for higher studies your scores in GCSE English will matter. Hence, your private tutor can help you prepare yourself not only for your school exams but for many exams that you will have to face in your life.
Prepare well for Formal Education
Planning to study after high school? Do you know that you need to write college essays, prepare thesis and dissertations in college? If you already get comfortable writing in English then tasks like these won't seem monstrous to you in college. A private tutor can also help you develop a learning style and revision methods. This will be another benefit of your formal education.
English as a Second Language
Many students have reported issues in learning English as a second language. One of them is the vocabulary and mastering it requires time and practice. There are many words in English that can be used in multiple senses. Phrases, idioms, and proverbs are some aspects of the vocabulary that may change from region to region. A private English tutor can help students understand the very basics of the language and help non-native English speakers learn English in a better way.
PRO-TIP
Stop feeling stuck in your classes. Hire a High School English Tutor in Sydney right now. There are times when students feel lost. They want to get better grades but they have no idea how to improve. A tutor can give them the right direction and help them improve. Students often feel that their efforts are never appreciated. A tutor can motivate them every day so that they can perform better.
There are different English tutors for everyone in Sydney. One can seek online tuitions, home tuitions, or learn at a tutoring center with a small group of students. All you need to do is figure out which option will suit you the best.