Pros and Cons of Cheating on a Test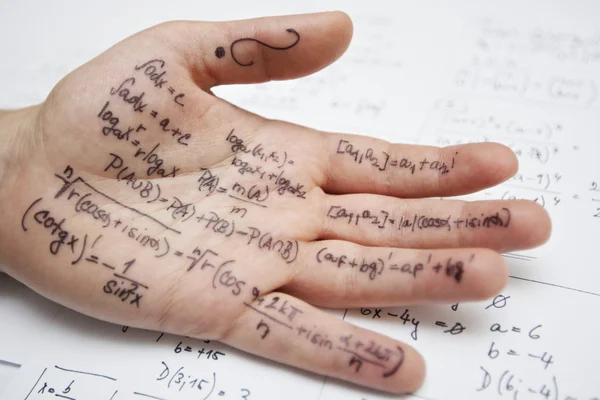 Should you cheat on a test? Most of us would straightaway say "no". This is probably because cheating is unethical and if you are found guilty, you might have to face serious consequences of cheating on a test. Yet you might have seen many students cheat on a test. You yourself might have copied someone's answers on a test. Today we are not here to question the moral grounds for cheating. But, we are here to discuss the pros and cons of cheating on a test. So, let's get started.
First, let us discuss the pros.
Pros of cheating on a test
Cheating can help you achieve better grades
No matter how much we preach that grades are no more important than knowledge. The school system still values grades. These grades stay with the students in their portfolios and up to many phases of their lives. If we take a closer look at the life of a student, they prepare for a test not with the intention to gain knowledge but only to score higher grades. They learn something just to make sure that they will be able to answer all the questions in the test and earn better grades. So, if a student cheats on a test, they can easily earn good grades and would not have to go through all the trouble.
Cheating is not bad
A lot of people preach that cheating is unethical and it promotes bad habits and impacts the self-esteem of a student. But if we actually consider the environment in which students are these days, cheating seems a good idea. This is because the school system gives them almost no control over their academic life. They have to study some standard subjects and appear in standardised tests. They cannot pursue their interests or even if they want to, they have to wait until they pass high school. So cheating on a test is not that bad.
Cheating requires creativity
Many students feel bad after cheating or the students who are caught cheating are often considered bad in class. But in reality, students who succeed in cheating feel proud of themselves. This is because they were able to hide it from everyone. Cheating often requires creativity in terms of execution as well as ingenuity to avoid being caught. It also serves as a statement of disdain against an arbitrary and repressive institution. For these reasons, cheating can be a source of pride that boosts self-esteem.
Cheating showcases that you can stand up against abuse of authority
As we mentioned above, cheating can be considered ethical based on the environment the students are put. We have seen that students do not have much say in school regarding which subjects they want to study or whether they want to take formal education at all. When a student cheats, it showcases that they dare to stand up for themselves. We should be concerned more about students who do not cheat because it demonstrates their inability to stand against or question abuses of power in society. The act of cheating is an act of valiance against an oppressive system.
Cheating is also helping out other students
If a student knows the answers and is showing his/her answers to other students, he or is also considered an equal participant in cheating. But, if we look it the other way round, he/she is just helping another student or a friend. The tests at school are standardised and not every student can pass them. Every student has a different learning capability and treating them the same way when it comes to tests is a little unfair. So in this case helping a student with cheating answers is justifiable.
We are sure you will have a lot of ifs and buts in your mind. But, this is just a positive perspective on cheating on a test. Now, let us focus on the cons.
Cons of cheating on a test
You might get caught
One of the obvious and most common drawbacks of cheating is that you might get caught and have to face severe consequences of cheating. Getting caught might lead to:
Suspension from class
Zero marks on the paper
Bad rapport in front of the whole class and your teachers
Complaint to your parents
Cancellation of admission
It can be stressful
If somewhere you think that cheating is unethical and it is wrong to cheat and still you indulge in cheating, you might feel all stressed and guilty about it. It could make you feel that you have done something wrong. Many students also get worried after cheating successfully about what if the teacher finds out that they have cheated on the test. You might lose all your marks and it will affect your whole academic performance. Even worse, if you get caught, you might have to lie about it and things can get complicated.
Cheating is unfair to you
When you are given a test, it judges how well you have understood your study material. If you answer all the questions based on your knowledge it feels as if you have accomplished something. But, if you just cheat and copy answers that others have written you might not get any sense of accomplishment. It can affect your self-esteem and confidence. You might not even believe in your abilities because you just cannot answer a question on your own.
Cheating is unfair to others
You have not studied at all for a test while your friend has been studying for the past one week. You cheat on the test and get an A while your friend who studied and gave the test based on his capabilities gets a B. Your name comes on the topper's list but it is unfair to your friend and many other students like him who have genuinely studied for the test. You will receive recognition when you don't even deserve it and the students who should be appreciated will be left behind. This is why cheating is unfair.
Cheating hampers your progress
When you prepare for a test, you study all the concepts listed in the syllabus. You prepare every topic from scratch and ensure that your fundamentals are clear. But, if you just cheat on the test, you do not have to worry about learning the basics or anything. As a result, your academic learning will be zero, even if you are getting good marks. As you will move to higher classes, you will have to keep cheating on tests as you will not be able to understand the concepts well. As a result, cheating hampers your academic progress.
Cheating eventually leads to failure
It might be right in some sense that tests are unfair or schools use a one-size-fits-all approach. But, cheating on a test will not lead you anywhere. In the end, you will have to study, learn concepts and memorise lessons if you want to pass the school examination. Otherwise, it might turn you into a failure. You might gain traits like creativity and stand up for yourself, but you will never be able to develop the traits of persistence, dedication, diligence, and sacrifice. Moreover, you will find that cheating will never let you meet your goals.
What do you think? Should cheating be forbidden in schools or should students be allowed to cheat on tests? Also, if students are allowed to cheat on a test, what is the point of testing them in the first place? Everything in this world has its positive and negative sides. But in the end, it is up to us which side we prefer the most and choose.
Find the best tutors online from all across Australia – Sydney, Melbourne, Adelaide, Perth, Newcastle, Goldcoast, Canberra, Brisbane.
To make it easier for you to decide, your first session is completely FREE!
Select and book an online Math tutor, Science Tutor, English Tutor and all the other subjects.