Top Primary Schools in NSW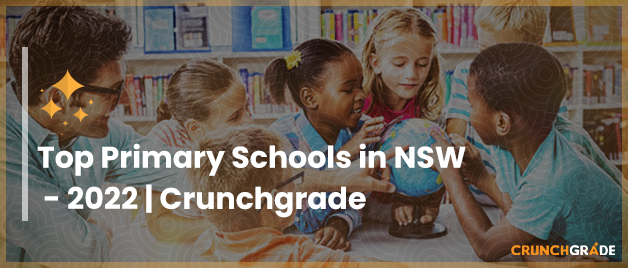 Primary Schools in NSW
According to the law, every child needs to be enrolled in a school or registered for homeschooling by their sixth birthday in Newcastle, Australia. Every school has their own procedures for enrolment that you can check on their respective websites or by contacting the school in person. NSW has different types of schools:
Government schools — These are managed by the NSW Department. They are also known as public schools. Generally, children enrol in a government school that is in their 'area'.
Individual Non-government schools — These schools are also known as independent schools as they are owned and managed independently. There are approximately 380 individual non-government schools in NSW.
Systemic non-government schools — These belong to a system of schools. Each Catholic diocese in NSW and the Seventh-day Adventist Church own and operate a system of schools. There are approximately 570 systemic non-government schools in NSW.
Also, Read – Top Primary Schools in WA
Best Primary Schools in NSW
| | |
| --- | --- |
| School | Total Enrolments in 2021 (Approximate) |
| Coogee Boys' Preparatory School, Randwick, N3W | 130 |
| Sydney Grammar School, Darlinghurst, NSW | 1900 |
| St Aloysius. College, Milsons Point, NSW | 1280 |
| Abbotsleigh, Wahroonga, NSW | 1550 |
| John Colet School, Belrose, NSW | 250 |
| Hornsby North Public School, Hornsby, NSW | 980 |
| Coogee Boys' Preparatory School, Randwick, NSW | 130 |
| Matthew Pearce Public School, Baulkham Hills, NSW | 1400 |
| Northcross Christian School, Ryde, NSW | 370 |
| Artarmon Public School, Artarmon, NSW | 1260 |
| Beecroft Public School, Beecroft, NSW | 900 |
| St Ives North Public School, St Ives, NSW | 910 |
| Knox Grammar School, Wahroonga, NSW | 3130 |
| Pymble Ladies' College, Pymble, NSW | 2270 |
| Chatswood Public School, Chatswood, NSW | 1220 |
| Carlingford West Public School, Carlingford, NSW | 1760 |
| Montessori East, Bondi, NSW | 100 |
| Meriden School, Strathfield, NSW | 1450 |
| International Chinese School, Chatswood, NSW | 90 |
| Arden Anglican School, Beecroft, NSW | 910 |
| SCEGGS, Darlinghurst, Darlinghurst, NSW | 940 |
*This ranking is based on the NAPLAN results of different primary schools in NSW.
Learning Stages in NSW
According to the NSW education system, schooling is organised into seven stages. The primary school encompasses four stages of learning through Kindergarten to Year 6 (K-6):
Early Stage or Foundation = Kindergarten (starting from five years of age)
Stage 1 = Years 1 and 2
Stage 2 = Years 3 and 4
Stage 3 = Years 5 and 6
Primary School Syllabus NSW
The primary school syllabus is developed by NESA (NSW Education Standards Authority). Schools can also offer curricula beyond the one developed by NESA but they have to meet the minimum requirements. Kindergarten to Year 10 learning areas and syllabuses are split into nine areas:
Technology
HSIE
Creative Arts
PDHPE
Languages
VET
Also, Read – SEAL Programme Sample Test
Selecting the Top Primary School in NSW for your Child
Here are some of the essential points to keep in mind while choosing the best primary school for in Newcastle for your child.
Qualified Teachers and Management in NSW primary schools: Parents must check the quality of teachers and management as per school ratings in NSW.
The management team can be the difference between a school's success and failure. A well-trained management team will be able to manage the many issues that arise when managing schools, an aspect that will make sure everything functions smoothly.
Experienced and skilled teachers can create a beneficial, welcoming learning environment for students, and an excellent school should offer training to help teachers improve their expertise and understanding.
Schools that follow NSW Curriculum: Parents must choose a school that adheres to the NSW curriculum only.
When selecting the ideal school, it is essential to consider the school's academics. Check that the official curriculum provided in the schools is designed to be child-focused.
The activities in class should be prepared to assist students in mastering the subject knowledge and abilities. It should be more than just books and notebooks and encompass aspects of learning experiences. The course should be challenging academically but not too overwhelming.
School Culture in ranking Primary Schools in NSW: Positive school culture is available at primary schools in Liverpool NSW can lead to enthusiastic teachers and impact students' performance.
Healthy school culture can encourage teachers to broaden their knowledge and focus on professional development and engage more with students, which can help improve the student experience.
In addition, to make a wise choice, you might want to select a school with an enthusiastic staff, a welcoming environment, a complete sense of responsibility, and an ongoing commitment to learning.
Schools Values while selecting the best primary schools in NSW: Beyond the educational quality, it is essential to choose a school with values that inspire positive conduct.
The significance of school values can't be overstated. These ethos values can not only assist students in recognising right from wrong but will also influence their attitudes.
It is crucial to determine whether the school is in line with the importance of your family, and this will guarantee that there is consistency and the learning of students.
Location, Transport and other Considerations: The location of the school is crucial, and this is why you have to be sure that the school you choose is an option you can afford before committing to it.
Consider the distance between where you live and the school, how easy the learning institution is, and if the school offers transportation. The shorter commute times will help ensure that students arrive on time and are physically and mentally refreshed for class.
No matter what your child is, you must be mindful of security and safety when choosing the right school for your child. A secure and safe environment can provide students with the freedom to explore and learn. Students will take the lessons they have learned throughout their lives.
Extracurricular Activities for Primary School Students: Co-curricular activities make a significant difference in the lives of primary school students.
Participation in music, sports activities, clubs, and after-school activities will allow students to develop teamwork skills, bond with fellow students, and discover various areas of interest.
These activities also help to improve the morale and character of students. It is essential to know the extracurricular activities offered at schools to see if they aid in learning.
Also, Read – Best Primary Schools in Australia
Let Your Child Learn How to Learn with CrunchGrade
CrunchGrade is your child's best friend during the primary school years. Our tutors online are not just teachers, but mentors who provide a secure learning environment to the students.
As students progress in their primary school years, our tutors encourage them to become self-motivated learners who know how to learn. From research tasks to reading, Science experiments and investigation in Mathematics, we teach our students the best so that they can become the best.
As students progress and move towards high school (in Years 5 and 6) our tutors inculcate strong leadership skills amongst them. They conduct quizzes, puzzles, tests and assessments to ensure that students have a strong conceptual clarity of the NSW syllabus and are ready for high school.
Our tutors are kind, patient, and willing to teach primary students with innovative teaching techniques to help them build a bright future. Connect with our tutors today and know more about how CrunchGrade can help your child excel in primary school.
Frequently Asked Questions 
How many primary schools are there in NSW? 
There are approximately 1,600 primary schools in New South Wales in Australia, which made up the bulk of all faculties in New South Wales.
What is the biggest primary school in NSW? 
Haileybury College is Australia's largest primary school, with a total enrolment of 4054 students in 2019.
How do I prefer a primary school in NSW? 
Choose the school based on the quality of education. It is necessary that you can go for the best quality of teachers to train the students.
What is the best primary school in Sydney? 
Sydney Grammar School, Darlinghurst is the best primary school in Sydney.
Are NSW public schools free?
Australia's citizens and permanent residents are entitled to free education in public schools.