How to Prepare for the NSW Opportunity Class 2019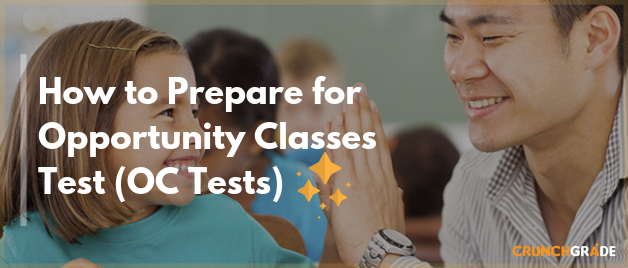 Australia isn't just a great place to live but also a world-renowned country for education. It has one of the most sorted out education systems which offers public and private school options, plus a host of Universities and Colleges for further education.
School education is similar across all of Australia with only minor variations between states and territories. School education (primary and secondary) is compulsory between the ages of six and sixteen (Year 1 to Year 9 or 10). School education is 13 years and divided into:
Primary school – Kindergarten/Preparatory to Year 6 or 7.
Secondary school – from Years 7 to 10 or 8 to 10.
High school – Runs for two years, years 11 and 12.
Although each Australian state runs and manages its own education system, New South Wales is considered to be one of the finest in the country. It is managed by The New South Wales Department of Education, a department of the Government of New South Wales, which is responsible for the delivery and coordination of early childhood, primary school, secondary school, adult, migrant and higher education in the state of New South Wales, Australia.
What is the Opportunity Class(OC) Test?
The opportunity class placement program is a two-year program for Year 5 and Year 6 that gives an opportunity to academically gifted children to learn with other students.
The opportunity classes are held in around 78 government-aided schools across NSW(New South Wales). Their main aim is to provide an intellectual and innovative educational environment for students of high calibre.
The OC test is prepared by the Australian Council of Education and Research (ACER) and held every year in the month of July when Year 4 students appear to gain a position in the OC classes. However, this test is quite competitive hence parents should start preparing their children accordingly.
Understanding the Test Format
The first step for opportunity class test preparation is about understanding the exam pattern so that you can guide your child accordingly. The OC test assesses the abilities of the students rather than their academic knowledge. The test consists of a total of 70 questions divided into 2 sections (35 questions in each section). The questions are divided into three categories:
Reading (20 questions) – The reading section aims to assess the comprehension skills of the students as to how well they can extract information from the passage.
Mathematics (20 questions) – The mathematics section comprises questions about basic arithmetic, geometry, and graphs.
General ability (30 questions) – The general ability section assesses the ability of the students to complete sequences, match patterns and find relationships between objects.
Here are some best strategies for OC test preparation from our experts-
Having Strong Academic Fundamentals
It becomes easier for students to clear the OC test if they have good fundamental knowledge about Math, general aptitude and English in the previous years at the school. Therefore, it is important to focus on your child's learning in the initial years. Based on their performance in the school you can judge how much practice they need in order to find a place in 1800 selected students for opportunity class NSW Year 5 out of nearly 10000 students who appear for this test.
Doing Practice Tests
The test is of 1 hour and both the sections are given a time of half an hour each. Hence, students are not only required to be accurate but quick in solving the questions. This can be achieved by practising well before the test. Students generally have a hard time dealing with Math anxiety which is why it is recommended that students should practice Math for at least one hour every day to build consistency. Also, there are sample OC placement tests provided by the NSW Department of Education which students can refer to get familiar with the test pattern and types of questions.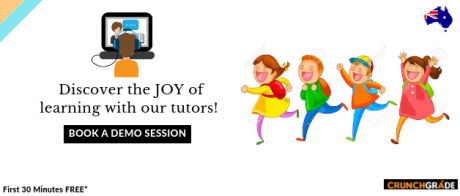 Developing Reading Habits
Many students who have appeared for the opportunity class test say that the test comprises of a mixture of questions of varying difficulty levels. One may practice Math and general ability in the practise sessions but reading is something that can help you answer tricky questions in the test. Hence to improve the comprehension skills of your children the parents should encourage them to be a part of a reading program or read at least once or more in a week with an English tutor online.
Doing Practice Tests
An important part of any exam preparation that can also help your child in preparation for the opportunity class placement test is identifying the mistakes and correcting them. For instance, if your child gets a wrong answer in a practice test ask them to find the correct solution on their own. Hence, making them understand where they are going wrong in solving certain types of questions. Understanding how to find the solution allows your child to build up a strategy. So, if any question of a similar pattern comes in the exam they will be able to handle it confidently.
Opportunity Class Tutoring
Consistency is the key to success in exams like OC NSW. Hence, parents can go for opportunity class tuitions online where students can regularly practice questions and develop their reading habits under an experienced teacher's guidance. Online tutoring is a better alternative than traditional tutoring since a personalized tutor can give the right direction and preparation strategy for achieving the opportunity class entry scores. The tutor can also familiarise them with the techniques required to solve higher-level thinking questions.
CONCLUSION
I hope this gave you a brief on how to approach the OC Test. The OC exam in 2019 will be held on July 31. Looking at its difficulty levels and high competition it is better for your child to start preparing soon. A little hard work combined with an effective learning strategy can help your child get the desired scores on the OC test. After all, it is a great opportunity for students to get the most out of their academic years.
Book an Online Math tutor & English tutor for the Opportunity Classes Placement test at CrunchGrade, an online tutoring platform where learners can find tutors for homework help.
The first 30 Minutes are FREE!