Find Top 1 Math Tutors in Sydney
When a student searches for "math tutor near me", it means he or she doesn't want to travel long for tuition classes and wants someone who provides tuition classes near their home or perhaps, private tuition classes at his or her home. At CrunchGrade, we understand our student's needs and hence, we provide online tutoring platform where students can learn right in their own study room. Try your first lesson FREE for up to 30 Minutes! Book a Session Now!
In Sydney, Math tutoring is quite popular with school-going kids as it helps them gain confidence in the subject and good marks in school. Students hope to find teachers who can help them learn mathematical concepts and their applications easily and effectively. The problem is that the coaching industry in Sydney is unregulated. You do not know whether coaching classes or even home tutoring service providers have qualified teachers or not.

At CrunchGrade, we provide complete transparency about the subject expertise of our tutors and the years of experience they have in teaching secondary school, senior secondary school, and high school students. You may also take free demo classes first and choose an online Math tutor you are most comfortable with.

Online (Private) Math Tuition Fees in Sydney

Most online Math tuition service providers in Sydney charge you 40 Australian Dollars and above for an hour. If you opt for 9 lessons per term, you may have to pay around more than AuD 500 per term and more than AUD 2000 per year.

The hefty tuition costs mean that many Australian students whose parents fall in the middle-income group find it difficult to avail the Math tutoring services they need. We, at CrunchGrade, offer you Math tutoring to students in NSW (including Sydney) at an affordable rate of AUD 20 to 50 per hour.

We also offer discounts and deals on the price quotes we state from time-to-time. Call CrunchGrade tutors now and check out our ongoing Math tutoring deals for Sydney students!

Math Tutors in Sydney for All Years (Year 5 to 12)

Online Math tutors for Year 5 help you master your school curriculum as well as prepare you for Selective High School Tests that students take at the beginning of Year 6. In Year 6, Year 7 and Year 8, CrunchGrade Math tutors in Sydney teach you mathematical concepts and terminology as well as the underlying principals and fundamentals of High School Mathematics. In Year 9 and Year 10, our NSW (New South Wales) tutors focus on helping you learn deductive reasoning, interpreting and applying different concepts to solve complex Mathematics problems.

Math tutoring in Year 11 and Year 12 focus on mathematical skills and techniques used in solving contextual and real-life Math problems and focus on attaining ATAR and university entrance exams. We have some of the most qualified and experienced Math tutors who offer tutoring services in Advanced Mathematics courses in Sydney at the HSC level.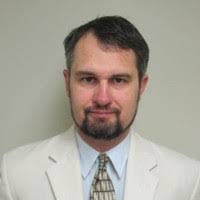 University of Melbourne
Subjects
---