Find Top 1 English Tutors in Brisbane
Those students who look for English tutors can now stop their search at CrunchGrade. English as a language is very easy to score in if given the right guidance. At CrunchGrade we offer students of Brisbane with the same advantage. Try your first lesson FREE for up to 30 Minutes! Book a Session Now!
We assign an expert English tutor who can teach the students as per their convenience and availability. Whatever your requirement may be, CrunchGrade will help! Get in touch with us today, to find your English Champion tutor!

Online (Private) English Tuition fees in Brisbane, Queensland

Tutoring rates in Brisbane vary and at times it gets difficult for students and parents to shell out a lot. We at CrunchGrade ensure that we provide our services at rates which don't alarm you. Based on the number of hours and the level of expertise of an individual tutor, CrunchGrade offers efficient prices that start from AUD 20 to AUD 50.

You can get in touch to find out current special rates for English private tutoring.

English tutors for Brisbane, Queensland for all years (5 to 12)

The topics of English Grammar remain the same throughout. However, the thing that varies is the level of difficulty. With the help of CrunchGrade English tutors a student can be assured that no matter what the difficulty level, it will be taken care of!

Our English personal online tutors are able to handle primary school students of year 5,6,7 and 8 and are also able to perfect the high school students of year 9 to 12.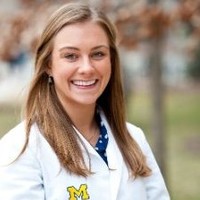 University of Canberra
Subjects
---