Find Top 1 Chemistry Tutors in Melbourne
Have you ever thought about how science revolves around us even in the day to day life? Whether it is the energy that we need to do any work or even in the most basic concept of growing up with each passing year, Chemistry is always involved. Chemistry is the basis of these fundamental things, it is natural that students need to be well versed and they enjoy it! We at CrunchGrade offer online private home tutors who can assist students of Melbourne, Victoria with all the Chemistry help. Try your first lesson FREE for up to 30 Minutes! Book a Session Now!
Online (Private) Chemistry Tuition fees in Melbourne, Victoria

Chemistry can be difficult and if you are looking for a private online Chemistry tutor, you have reached the correct destination! CrunchGrade offers tutors who can help ease a students life by simplifying the difficult Chemistry topics.

Our tutors will help with a more practical approach and will pay personal attention to the student's doubts and trouble areas. We offer highly competitive rates and they range from AUD 20 to 50 on a per hourly basis.

Chemistry tutors for Melbourne, Victoria for all years (5 to 12)

Our tutors at CrunchGrade will help the students with simplified examples to which they can relate. We have onboard experts who can clarify every doubt, no matter how big or small.
We take extra care to align tutors based on their ability to handle students of different years, a tutor teaching a student of year 5 will not be able to teach the student of year 12. Our tutors can extend their help to students from year 5 to year 12.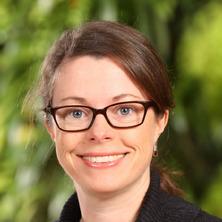 RMIT University
Subjects
---